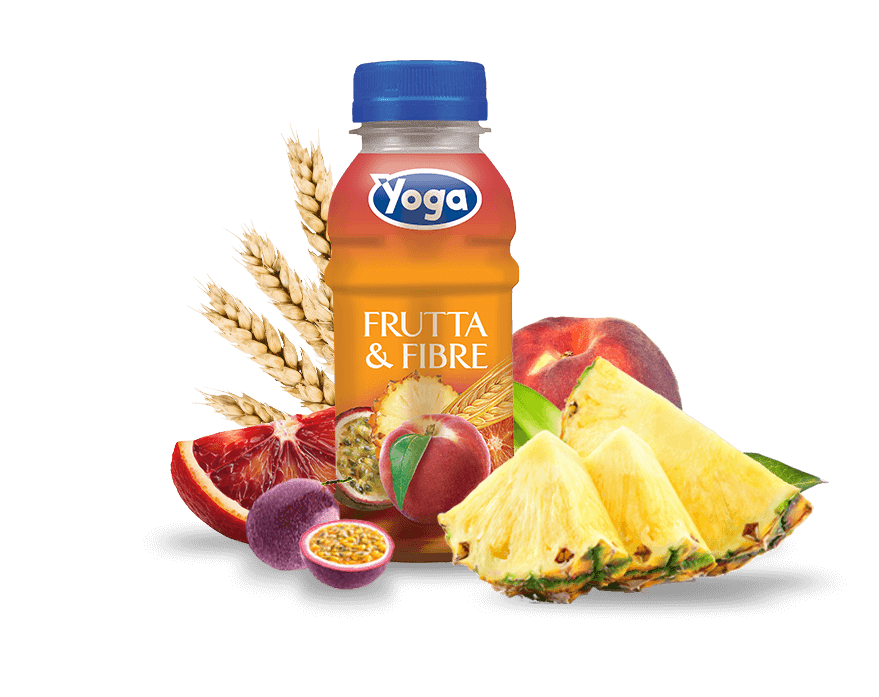 Classic range
250 ml PET bottle
Fruit
& Fibre
Discover other flavours
All the natural taste of fruit with the beneficial properties of acacia fibre.
Ingredients
Water, Fruit juices and purées 40% (apple, pineapple, orange, peach, maracuja, banana), Sugar, Glucose-fructose syrup, Acacia fibre, Wheat fibre (0.2%), Acidifier: citric acid, Aromas, Vitamins: C, E and beta carotene. Gluten-free
Nutritional information
(Typical values per 100 ml)
Energy

224 kJ / 53 kcal

Fats

of which saturates

0,0 g

0,0 g

Carbohydrates

of which sugars

12,2 g

12,2 g

Fibre

1,6 g

Protein

0,2 g

Salt

0,0 g

Vitamin C

12,0 mg

Vitamin E

1,8 mg
Watchword: wellness
For all those who watch their health and seek a tasty and natural alternative to fruit, here's Yoga Classic Fruit and Fibre juice. A drink made from the juice of select fruit and from Acacia fibre, fundamental for the body as it stimulates the growth of intestinal flora, making an effective contribution to its equilibrium. Ready for breakfast or a healthy break thanks to its 250 ml PET "open-close" bottle.